Product Integrity
KitPackers has over 30 years of experience providing repackaged chemicals in various containers or formats to maximize shelf life. Below outlines our commitment to product integrity throughout the repackaging process.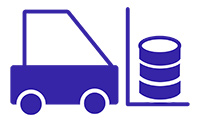 Chemical Handling & Storage
It all starts with proper handling and storage of the chemical to be repackaged. Upon receipt KitPackers will review the Certifications (CERTS) arriving with the product to ensure the product is within specification and has the necessary shelf life. After CERTS are approved by our quality team, the material is stored at the correctly monitored & calibrated temperature.

Chemical Inspection & FOD Removal
The next step is to open the original container to inspect for Foreign Objects or Debris (FOD). If minor levels of FOD are detected, we will carefully remove it. If larger amounts are detected, we will return to the vendor for replacement. Any delays in delivery due to FOD will be communicated to the customer.

Chemical Mixing, Degassing & Centrifuging
Free of debris, we thoroughly mix the material to homogenize any separation or settling of fillers. If the material is moisture or light sensitive, we will use proper protection from direct UV light exposure. If the product contains air bubbles, KitPackers performs vacuum degassing prior to packaging. With smaller cartridges & syringes, perform centrifuging to remove any air.

Chemical Repackaging & Finishing
After repackaging the material into your desired container, our finishing department will handle any specified bagging, knitting, and boxing. We will seal many products in poly bags and for moisture sensitive products we will seal in foil laminate bags with desiccant. The foil bags have excellent barrier properties and will product the product from light and moisture contamination for the full remaining manufacturer's shelf life.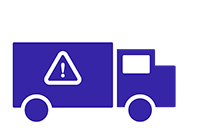 Chemical Transportation
KitPackers offers a variety of interior and exterior boxes designed to protect our standard packages during transportation and storage. Many cartons are insulated to accommodate dry ice or ice blocks), include dividers, or are UN tested and approved for shipping hazardous materials. Our shipping team has trained and certified hazardous shipping experts to oversee the process.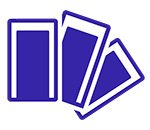 Chemical Sampling
Looking to sample a repackaged material? KitPackers will work with you to develop a repackaged product that won't leak, contains little or no air, and has the longest possible shelf life. Every product includes a standard cure test and inspection with the option to add additional quality assurance testing and documentation before or after repackaging.
Connect with a KitPackers representative to learn more about how we can develop a repackaging system for your unique application.