Kit Assembly
KitPackers specializes in providing a large variety of custom kit assemblies for field repair or installation. As industry experts, we offer kits that can be sent with original products for installation or in situations where a product needs to be fixed or repaired later in the field.
Common items included in our kits:
An adhesive or sealant in small convenient packaging like a syringe, cartridge, or pouch.
Manual applicators for the adhesive or sealant.
Safety Data Sheets and well as instructions for use.
Vinyl gloves and other personal protection items.
Surface preparation materials like cleaners or primers in small convenient packages.
Small plastic, rubber, or metal repair parts or components needed for installation.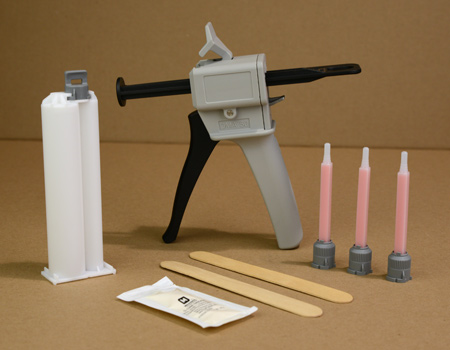 These kits often include bagging of components to help keep them separate, organized, and identified. We will also provide the appropriately-sized box to safely ship these individual kits as well as a master carton. We can provide any quantity of kits for one to several thousand.
Interested in kit assembly for your application? Contact us to learn more about our customized kitting solutions.