Material Testing
KitPackers sets itself apart from other contract packaging companies thanks to our shared facilities and management with ResinLab, providing us with the ability to perform extensive material testing. Our technical staff includes chemists and chemical engineers who are experienced in providing material testing and have the latest analytical equipment to characterize or troubleshoot material issues.
We can provide the following tests in-house and will contract out any required tests that we can't provide to another trusted lab: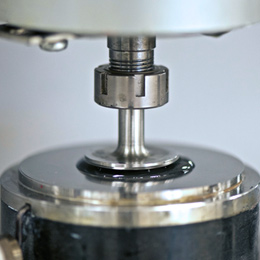 Rheological Properties
Viscosity
Gel Time/Pot Life
Sag & Flow Rates
Thixotropic Index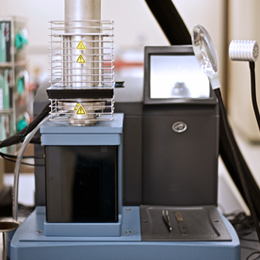 Thermal Properties
Coefficient of Thermal Expansion (CTE)
Glass Transition Temperature (Tg)
Specific Heat
Degree of Cure
Thermal Diffusivity
Conductivity (K)
Flammability Properties
UL 94 Testing both vertical (UL94V) and horizontal (UL94HB) using both 3 mm and 6 mm specimens.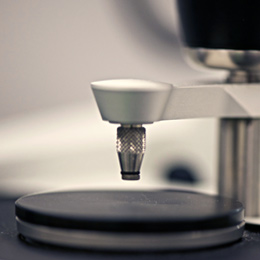 Chemical Characterization
Determine chemical composition for QA comparison through the Fourier Transform Infrared Spectrometer (FTIR) including impurity analysis.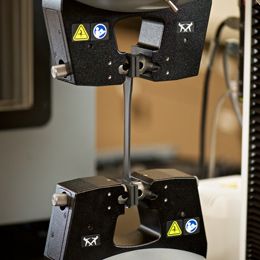 Mechanical Properties
Adhesive strength via lap shears or peel tests
Tensile & yield strengths plus moduli
Compressive, flexural, and tear strengths through the Instron Universal Tester with an environmental chamber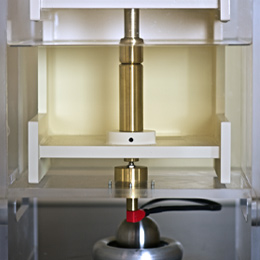 Electrical Properties
Electrical Conductivity & Resistivity
Volume & Surface Resistivity
Dielectric Strength
Dielectric Constant
Interested in Material Testing?
KitPackers conducts the custom material testing you need to ensure conformance to your unique specifications alongside certifications or test reports. Our lab resources are also available to help quickly address any issues our customers may have using KitPackers repackaged products in their process.
Connect with an experienced KitPackers representative today.